Excel Consulting - Overview
Ryan Excel Consulting augments your team's capabilities through spreadsheet and database development services - when the time or experience is insufficient to develop the application in-house.
Development Services: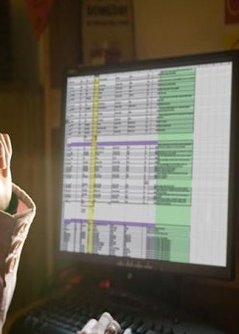 Optimizing and Enhancing Existing Applications
Task Automation
Database Manipulation and Extraction
PowerPivot Reporting
Securing Models with Intellectual Property
New Model Design and Development
Spreadsheet Model Review
More on Excel and Macro Development Services
Example Applications:
We have developed applications in sales/marketing, financial, engineering, manufacturing, and management areas, including:
Sales Estimating and Quoting tools
Database Integration and Reporting
Sales/Marketing Process Automation
Retail Category Management Reporting
Dashboards and BI Reporting
Venture Capital Portfolio Management
Cashflow, Present Value, IRR and ROI
HR Employee Performance and Bonus Tools
Retail SKU Purchasing Optimization
Budget Planning and Market Modeling
Complex Lease and Purchase Analysis
Text Parsing, Conversion and Formatting
Sales Quoting, Sales Consolidation and Funnel reporting
Complex Cost/Benefit analyses
Pricing and Costing models
Clients come from a broad range of industries, including Solar Installation, Manufacturing, Food Products, Retail, Real Estate, Farming Supplies, Financial Services, Energy, Engineering, Entertainment, Pharmaceutical, Food Services, Healthcare, and Charities.
Charles Hall, Principal
Over 25 years spreadsheet modeling experience, 14 as a professional spreadsheet and database consultant
Broad work experience, from engineering to marketing, from team member to senior management
Recognized for bringing a seasoned perspective to the table, resulting in:

Deeper understanding of the application
Faster ramp-up time
Effective and creative solutions

Network of colleagues and associates to assist on projects depending on your needs and our internal resource constraints
Consulting Process:
The initial consultation and estimate are performed at no charge
We work with all sizes of projects and companies
We strive to be as responsive as possible - working along side you and your team
Contact us by phone, email or the form provided - Contact Us
Please provide any material or existing spreadsheets that would be helpful in understanding your application
After briefly reviewing your provided material, we will contact you to discuss your needs
Subsequent to this, we will provide a quote detailing the work and costs
Together we iterate on the requirements until you feel that the project as planned will meet your needs
Why choose Ryan Excel Consulting?
Our approach retains as much of the original model as possible to ease user adoption, minimize training and facilitate your on-going maintenance.
We also strive to take a balanced approach to model and macro design, recognizing that others will likely be performing the maintenance. As such, we do not use complicated techniques unless warranted
With broad industry and application experience, seasoned and insightful perspective, we add value from the moment we start working on your project
Ryan Excel can quickly and inexpensively solve your excel challenges - we have extensive experience and expertise, and have built a large library of code which speeds development and keeps costs low.