About Ryan Excel Consulting
Our Services
Ryan Excel Consulting offers its unique services in Development and Training to help your team get the most out of Excel. Working closely with your staff, drawing on their expertise in your business and processes, Ryan Excel Consulting will help your team harness spreadsheet and database's full power to meet your unique requirements. This will enable your analysts:
To build models and applications that are more robust – less prone to common errors
To build models and applications that are easier to maintain and evolve – reducing subsequent processing and development efforts
To build reports and dashboards that utilize Microsoft's latest Self-Service BI tools such as PowerQuery and PowerPivot
To build models and applications that are similar across the organization, reducing maintenance effort and improving control and predictability
To automate repetitive tasks – saving time and reducing errors
Charles Hall, Principal
Charlie has been building spreadsheet solutions for over 25 years, initially as part of his work responsibilities and for the last 14 years as a professional spreadsheet and database consultant
His broad work experience, from engineering to marketing, from manufacturing to retail, from team member to senior management – gives him a unique perspective on the technical and business needs of his clients resulting in a deeper understanding of the application, a fast ramp-up time, and effective and creative solutions to their problems. He is recognized for bringing a seasoned and thoughtful approach to his clients.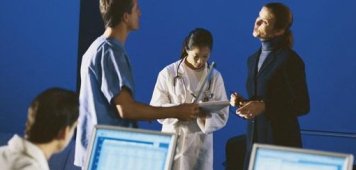 Charlie has an MBA and a MASc specializing in computer science and engineering
Resources
Ryan Excel Consulting solutions typically take advantage of our large library of code that we have added to over the years. This library speeds our development and helps us provide solutions economically and swiftly.
Further, Ryan Excel Consulting has a network of colleagues and associates to assist on projects depending on your needs and our internal resource constraints.
Project Experience
We have developed applications in sales/marketing, financial, engineering, manufacturing, and management areas, including:
Sales Estimating and Quoting tools
Database Integration and Reporting
Sales/Marketing Process Automation
Seed and Crop Protection Territory Planning tools
Retail Category Management Reporting
Dashboards and BI Reporting
Venture Capital Portfolio Management
Cashflow, Present Value, IRR and ROI
HR Employee Performance and Bonus Tools
Retail SKU Purchasing Optimization
Budget Planning and Market Modeling
Complex Lease and Purchase Analysis
Text Parsing, Conversion and Formatting
Sales Quoting, Sales Consolidation and Funnel reporting
Complex Cost/Benefit analyses
Pricing and Costing models
School Bus Driving Payroll Entry and ADP Automated Upload
Home Builder Specification Tool
Scientific Instrumentation Analysis tools
Planogram processing for Nursery
Appraisal Documents Creation Automation and Control
Clients come from a broad range of industries, including Solar Installation, Manufacturing, Food Products, Retail, Real Estate, Farming Supplies, Financial Services, Energy, Engineering, Entertainment, Pharmaceutical, Food Services, Healthcare, Home Building, School Busing, Nursery, Building and Land Appraisals, Scientific Instrumentation, and Charities.